Mark Twain wrote: "Travel is fatal to prejudice, bigotry, and narrow-mindedness, and many of our people need it sorely on these accounts. Broad, wholesome, charitable views of men and things cannot be acquired by vegetating in one little corner of the earth all one's lifetime." George has travelled in Australia, Scotland, Canada and the Faroe Islands. One of his favourite trips was when he walked the Overland Track in Tasmania, a six day, 65 km walk in the wilderness. George hopes that travel will not only broaden the mind but also that it will deepen his ability to set his imaginative writing into the real world.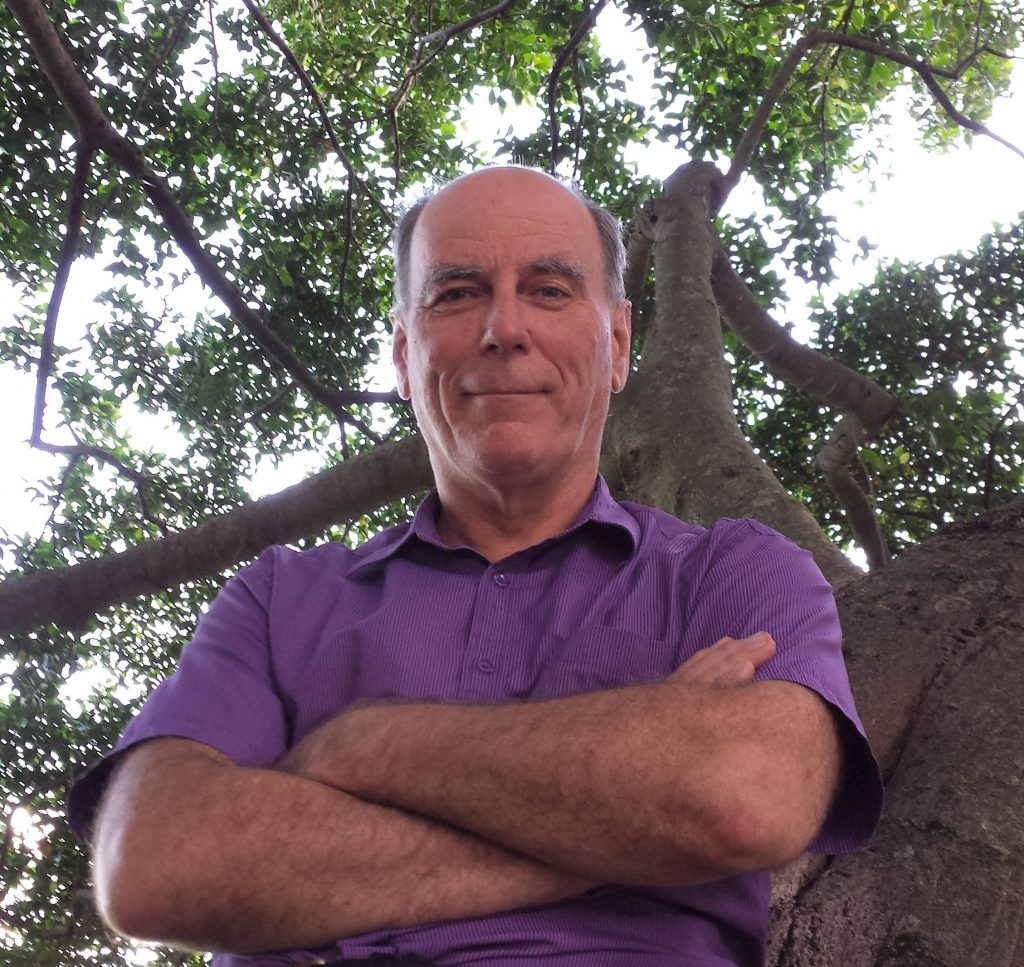 George Johnston lives in Brisbane and draws inspiration for his writing from the natural world. You could say that he thinks outside the box but he would prefer to say "What box?" He is married and together with his wife they have many adventures bush walking, kayaking and either clambering up a mountain or down a creek. His first book, Into the Storyverse, was published in July 2020.
George is encouraged by the good people from Writers Rendezvous, a writing group based in Dayboro. His writing goals include publishing books in a variety of different genres because he can. Blending, bending and adjusting genres to suit the story is his forte. Remember, there is no box !
George believes that stories connect people and to that end he enjoys writing stories for people or equipping people with the skills to tell their own stories, especially people with difficult or marginalised backgrounds. To that end he will have a series entitled Fringe Chat's coming soon
If you want to know more about his various projects just ask – you can contact him by clicking Contact Me above.
Writing for George is all about connecting together themes in an evocative and fresh way. His writing goes deep into the heart of a story. He plans to publish books on a variety of subjects and in a variety of different genres.
His general interests include: Bushwalking, kayaking, canyoning, photography, social justice, local history, environmental issues, and a whole lot more. He loves motor sport, especially speedway. He would say that all good sport should have wheels not balls.